Fantastic Play Date Romper Recolor for Kids (MESH NEEDED)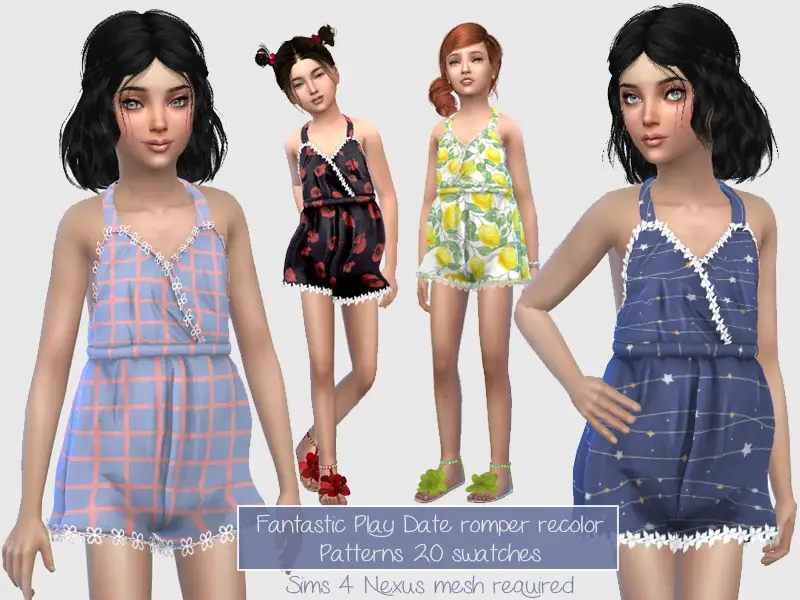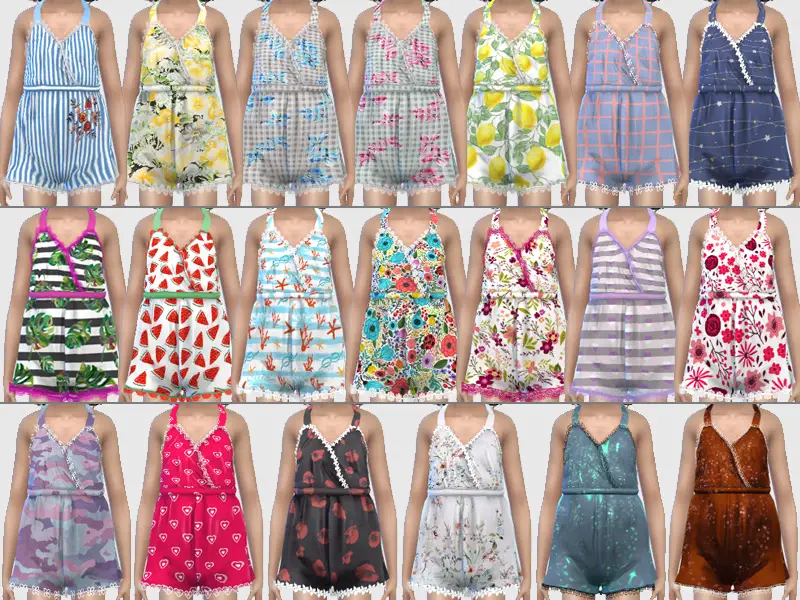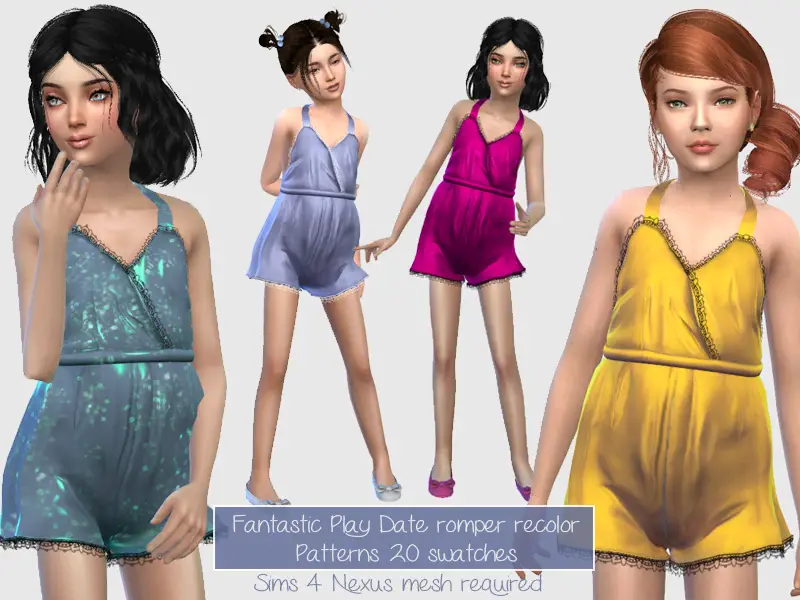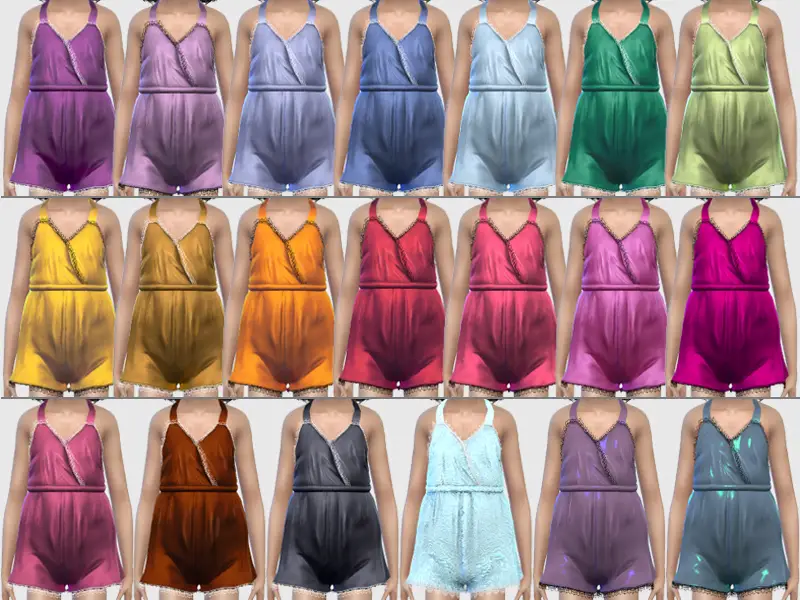 Sims 4 Nexus converted her adorable romper for kids and I decided to convert my recolors that I previously made for toddlers, and add 32 new swatches (patterns and solid silk swatches). Hope you like them. Please see "technical details" for the link to the mesh. You need the mesh, otherwise romper won't be visible in the game.
You absolutely need mesh by Sims 4 Nexus (particularly S4Nexus-Child-Romper02-Solids.package).
Mesh required. Download mesh that is named "solids". 
* 20 pattern swatches, 20 silk swatches in 2 separate .packages