Geranium Stud Earrings For All Ages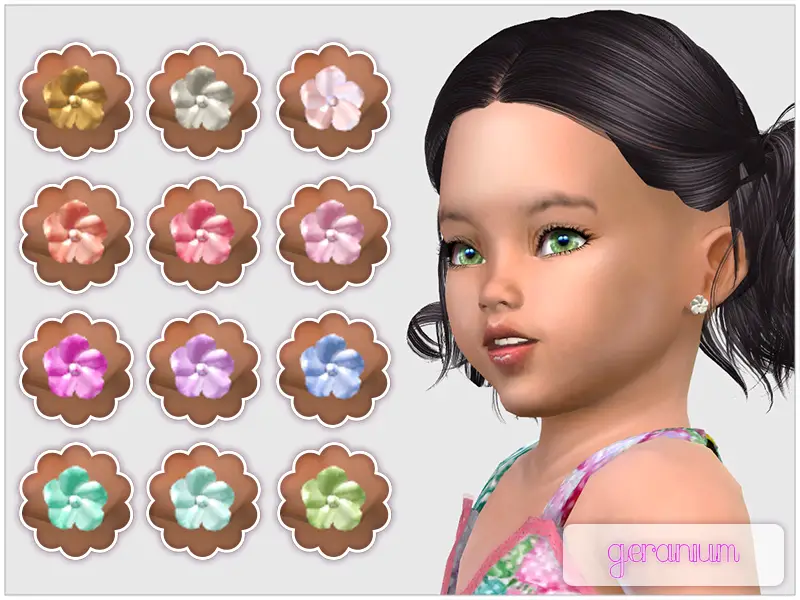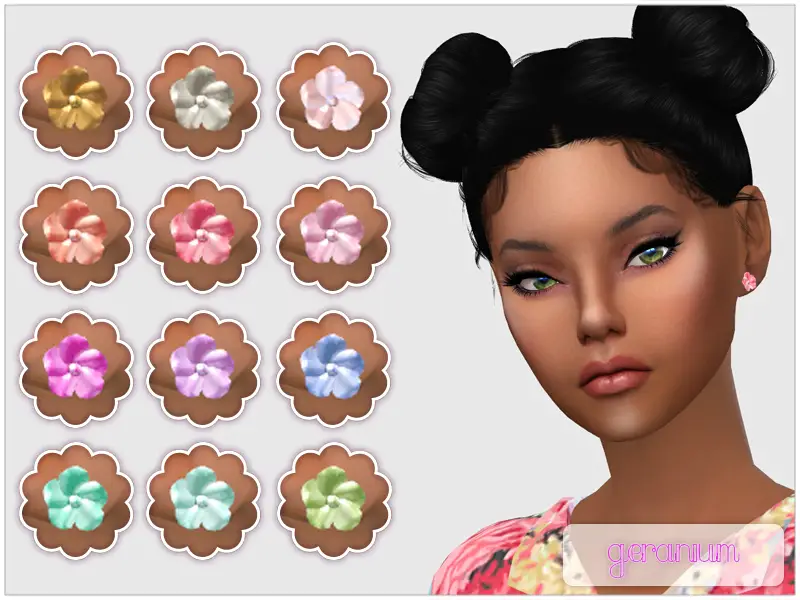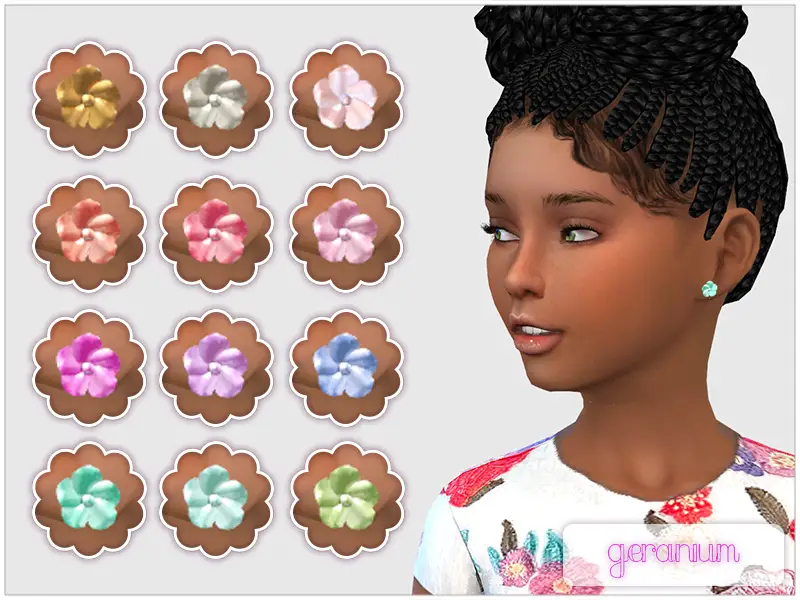 I've been looking at my old oversized Geranium earrings and thinking that they would make cute studs for toddlers. After reworking the mesh, textures, uv maps, reducing amount of polygons and all that stuff I decided to make them available for all ages. Hope you'll like them. Studs come in 12 colors.
There are 3 separate files, and additionally I made another file for HQ settings (for adults only) so you have a choose what files do you need for your game.
* Feminine choice, disallowed for random, allowed for humans, vampires and aliens
* HQ settings compatible (adult earrings only, download the file with HQ in the name)
* Base game compatible
All lods: Very High   846   High   454    Medium   244   Low 124 (for adult earrings)
All studs have approximately the same poly count on lower lods.
(Visited 4,959 times, 100 visits today)